Bus Rental Dubai: The Perfect Solution for Your Travel Needs.
You Can Book Your Desire Bus In Four Step
Experience Comfort and Convenience with Top-notch Bus Transport Services in Dubai - Your Ultimate Solution for Hassle-free Commuting!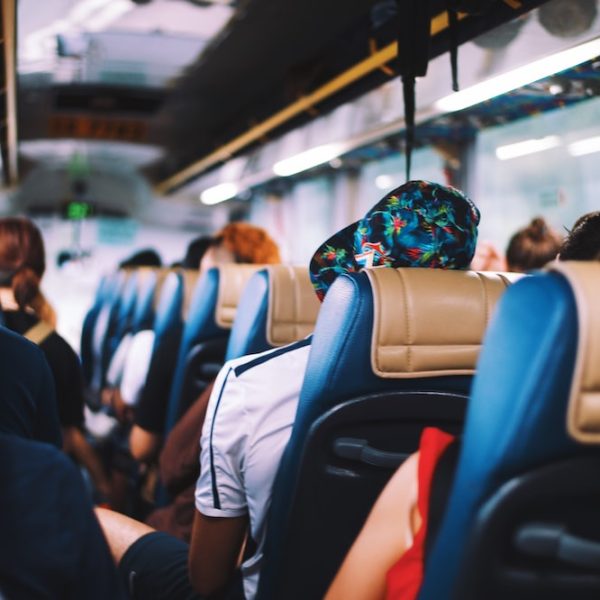 Transportation Services - 5 Years of experience
Are you organizing a group trip or event in Dubai? Do you need reliable and easy transportation?
We at Bus Rental Dubai offer high-quality transportation for your needs. Whether you need a fancy bus or coach, a dependable shuttle, or a roomy van, we've got you covered. Our fleet of buses is designed to accommodate any group size or event. With our exceptional service and attention to detail, we ensured to offer comfortable, safe seating arrangements, air conditioning, and entertainment systems for everyone throughout Dubai's vibrant cityscape.
Customer Friendly
Company
Elevate Your Dubai Experience with our luxury bus rental in Dubai
Class
Mini Van
Capacity
10 – 14 Pax
Driver
Fuel Included
COASTER
Mini Bus for groups
Class
Mini Bus
Capacity
14 – 22 Pax
Driver
Fuel Included
MINI BUS COACH
Mini Coach for groups
Class
Mini Coach
Capacity
20 – 33 Pax
Driver
Fuel Included
VIP COACHES
Tourist Bus for groups
Class
Luxury Coach
Capacity
35 – 50 Pax
Driver
Fuel Included
VVIP LUXURY VAN
Premium Luxury Van for groups
Class
Granvia Elegant
Capacity
6 – 8 Pax
Driver
Fuel Included
TOUR COACHES
Tourist Bus for groups
Class
Luxury Coach
Capacity
45 – 55 Pax
Driver
Fuel Included
More Than 15,000 People Have Travel With Us...
At Land Passenger Transport | Bus Rental Company, we understand the importance of punctuality and reliability, which is why we have implemented a rigorous maintenance and safety program for our buses. Our skilled technicians regularly inspect and maintain our fleet to ensure that they are always in top condition and ready to hit the road.
We offer a wide range of bus transport services, including school
transportation, corporate transportation, airport transfers, and
sightseeing tours. Our experienced drivers are well-trained and
licensed, and they follow all traffic rules and safety guidelines to
ensure a safe and smooth journey for our passengers.
Choose A Perfect Bus Rental Service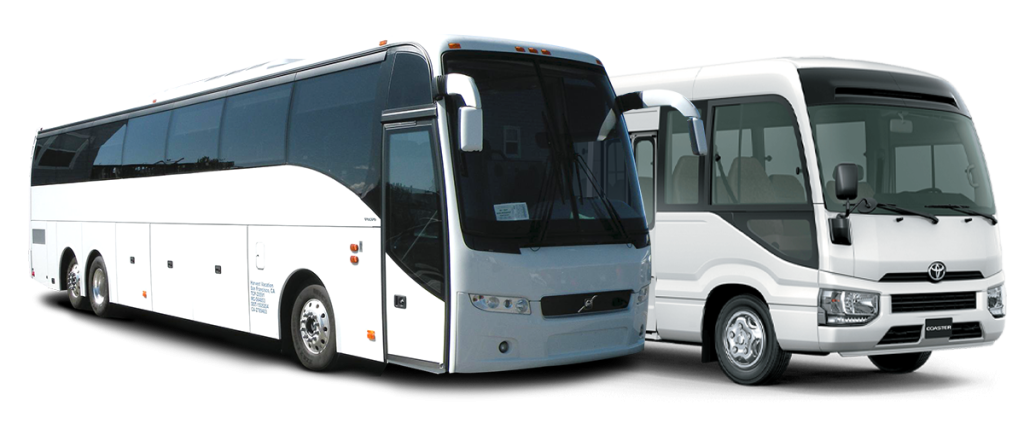 Dubai is a city with fancy living standards and fantastic places to visit. Each year, millions of people go there. Exploring a big city can be hard, especially with a lot of people. Bus rental services are easy and comfortable. They help you reach your destination on time. Renting a bus can make things easier if you're going to a conference, reunion, or trip. You won't have to worry about driving multiple cars or finding your way on unfamiliar roads. 
Your Trusted Bus Rental Partner.
When it comes to bus rental services in Dubai, we stand out as a trusted and reputable choice. We value being on time, so we make sure you get to your destination on time every time.
We have many good buses that are comfortable and modern. Your group will have a pleasant travel experience with us
Travel in Style and Comfort.
Our luxury bus rental service in Dubai adds a touch of sophistication to your journey. It's a perfect choice for a luxurious travel experience.
Our buses are luxurious and comfortable. They have advanced amenities that make travel lavish. We offer luxury buses for corporate events, weddings, and VIP transportation. Our buses are amazing and will make your journey memorable.
Wide Range of Services to Suit Your Needs.
We can help you rent a bus in Dubai for any group or preference. Our services include:
Rent a 12-seater van in Dubai for smaller groups.
It's compact, efficient, and the perfect choice for transportation. Our vans are big and in great condition. They're perfect for short trips around the city or to the airport. Enjoy the convenience and comfort of traveling together in our 12-seater vans.
We offer a 20-seater bus rental service in Dubai for bigger groups. You can travel comfortably and conveniently with us. Our 20-seater buses are perfect for school trips, family outings, or corporate events. They're spacious and equipped and make your journey hassle-free. 
Mini Bus Rental in Dubai:
If you have a mid-sized group, our mini bus rental service is the ideal choice. Our mini buses are clean, cozy, and can fit up to 30 people. We have minibusses that are good for sightseeing and special events. They are affordable and easy to use. 
Are you planning a celebration or an outing with your friends? Adding excitement and fun to your special event with a party bus rental in Dubai is what we do best. Traveling with us in our party buses will be a fun and unforgettable experience for your group. Our buses have entertainment systems, disco lights, and lots of space. Let the party begin as you travel through Dubai in style! 
Our experienced and courteous chauffeurs will take care of all your transportation needs, ensuring a smooth and stress-free journey. Sit back, relax, and enjoy the ride with our bus service. Whether you need airport transfers, corporate transportation, or sightseeing tours, our chauffeur bus service offers convenience and reliability.
35-seater luxury bus rental:
We rent luxury buses that seat 35 people. These buses are spacious and comfortable for larger groups. If you're looking to organize a company event, group travel, or a city tour, you can rely on our luxury buses with 35 seats. They have all the features you need to make your journey comfortable and stress-free.
If you have many people or a big event, our 55-seater rental service is a great option. Our fleet of 55-seater buses offers ample space, comfortable seating, and modern amenities to ensure a comfortable and hassle-free journey for everyone.
Affordable Rates and Excellent Customer Service.
We at Bus Rental Dubai know it's important to offer good prices and high-quality service. Our bus rental services are affordable, so you get the best value for your money. Our team is here to help you with great transportation options. We want you to be happy, and our priority is to make sure you are satisfied. Our team is friendly and knowledgeable, and always ready to help. Our goal is to make sure your trip is excellent and trouble-free, going beyond what you expect.
Professional Drivers:
When you rent a bus in Dubai, you'll have a skillful driver who is well-versed in the city's roads and attractions. These drivers know the area well and can suggest things for your trip. They make sure your trip is safe and comfortable, so you can relax and appreciate the views of Dubai.
Dubai's bus rental services provide an easy, cozy, and affordable way to travel in a group. If you're traveling for work or fun, renting a bus can make your trip smoother for everyone.
There are many rental options to choose from, such as luxury buses, vans, and minibusses. You can select the transportation that fits your group and needs. Want to explore Dubai's cityscape stress-free? Renting a reliable bus is the way to go!
Contact us today
Are you ready to embark on a seamless and enjoyable journey through Dubai? Contact Bus Rental Dubai today, and let us take care of your transportation needs. If you require a bus for a business gathering, group trip, or any event, we have the best option for you.
Experience the convenience, comfort, and reliability of traveling with Bus Rental Dubai. Let us start your journey with us!
Frequently Asked Questions
About Fleet Size
Land Passenger Transport | Bus Rental Company, has a large fleet of modern buses equipped with the latest amenities and technology to ensure a comfortable and convenient ride for passengers.
About Licensed
Yes, all our drivers are licensed, experienced, and well-trained. They follow all traffic rules and safety guidelines to ensure a safe and smooth journey for our passengers.